Saudi Arabia Is Changing At An Unprecedented Pace
Saudi Arabia seeks to create a vibrant society in which all citizens can fulfill their dreams, hopes and ambitions to succeed in a thriving economy.
One of the pillars of Vision 2030 is the welcoming of foreign investors by opening up brand new, greenfield sectors to foreign direct investment from 3.8% to 5.7% of GDP.

Key Enablers For Industry
Developed industrial cities
Low production cost
Accessibility to financial support
Availability of human capital & research capabilities
High quality supply of skilled labor
Export credit financing, guarantee and insurance covering up to 90% of credit value
Customs duty exemption
Loan program for industrial projects with financing up to 75% of project costs
Customs duty drawback and refund on raw material used for imports

The KSA is quickly developing advanced sectors of the nation's economy, and the following key industry sectors are actively seeking domestic supply of high-value materials to fuel their industrial expansion.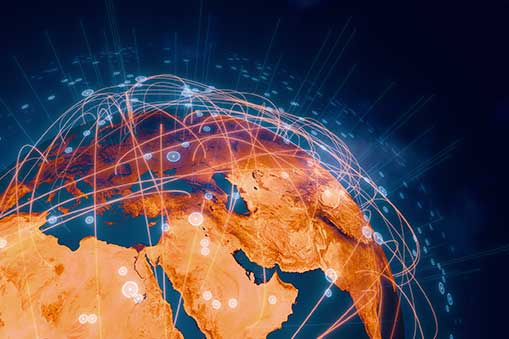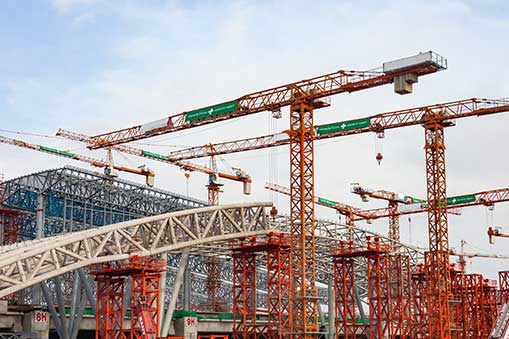 Saudi Arabia Is A Global Leader In Project Finance
Saudi Arabia has a leading financial sector backed up by a resilient banking system. The Kingdom's financial institutions are focused on the development of advanced economic sectors, and are available to provide financial support.

Strategic Location To Tap Into Fast Growing Geographies
Companies investing in Saudi Arabia have the potential to capture global growth by leveraging the following key investment enablers:
Saudi Arabia is located in close proximity to other Gulf Cooperation Council (GCC) countries, as well as African, Asian and European countries providing investors with a logistical advantage enabling lower transportation cost and shorter delivery time in comparison with other countries.
Trade agreements with other Arab countries:
Saudi Arabia is a signatory to the Greater Arab Free Trade Area (GAFTA) executive program to activate trade facilitation and development among 15 member states. Goods produced in any of the GAFTA member countries shall be exempted from customs duty in any other member country.

Mature Logistical Infrastructure

Largest marine network in the Middle East region, with 6 leading container ports and over 240 million tons of cargo handled in 2017.
King Abdullah Port at the King Abdullah Economic City (KAEC) with 4 million TEU annual capacity is the fastest-growing port in the world.
1,700+
km of rail networks
Connecting ports to industrial sites and facilities with approximately 700,000 containers handled every year.
Roadways connect major cities and provide access to railways, ports and airports. 
Custom
clearance
(Tayseer initiative)
Most inbound cargo containers are cleared within 24 hours, reduced paperwork required to clear and improved regulations related to chemical imports, including an online platform dedicated to importing chemicals and chemical product approvals.